Metal Halide bulbs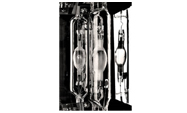 Metal Halide bulbs are the best alternative to natural light. Their efficient light performance and colour reproduction in combination with their relative low cost offers great advantages over all other light sources.

With the development of the MEGACHROME bulbs we introduced a trend setting generation of metal halide lamps that is absolutely unique with regards to their quality and colour reproduction.
POWERCHROME T-5 series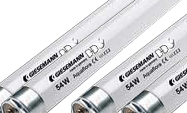 With the POWERCHROME T-5 series GIESEMANN offers the latest so-called HO, (high output), fluorescent tubes.
These tubes are characterized by very high light performance and perfect colour reproduction.

The T-5 fluorescent tubes have a diameter of 5/8 inch therefore "T5" (16 mm) and produce a much more intense light than the older T-8 tubes.
Aquascape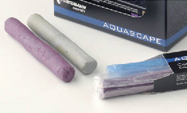 Aquascape is a two-part epoxy putty that has been specially developed by Giesemann and D-D for use in salt water and freshwater aquariums and other underwater applications.

In the marine aquarium it is ideal for bonding together live rock to form complicated structures and avoiding rock falls caused by turbo snails, sea urchins and strong current flow, for preparing coral frags and for creating clam bases to prevent..