Fritz Guard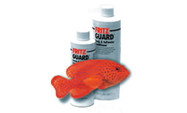 A high quality, multi-purpose water conditioner for freshwater and marine systems, Fritz Guard™ neutralizes chlorine, chloramine and toxic metals. Fortified with necessary electrolytes, Fritz Guard™ contains Aloe Vera and Vitamin E. Fritz Guard™ enhances biofiltration by producing a coat over the media,

aiding in the bacteria's attachment. This is especially helpful with "slick" surfaced,
Fritz Super Salt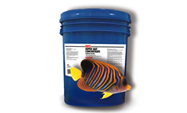 Fritz Super Salt Concentrate is a research grade reef salt that contains all the natural trace elements and buffers found in natural sea water. When mixed with the appropriate amount of sodium chloride, Fritz Super Salt Concentrate provides proper specific gravity (salinity of 34-36 PPT. or 1.020 to 1.023 at 75ºF). This unique salt comes in a semi-liquid (gel) form.